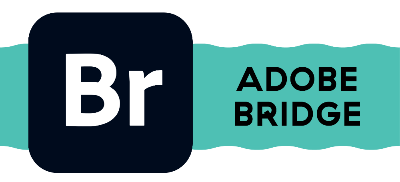 Bridge: Make It Meta With Data
Post by Board Member Tim Plumer
Note: Click images to view them larger.

What is Bridge, why do I have it, and what should I be doing with it?
You know that app that seems to come with many Adobe apps, but no one seems to know what it's for? Bridge is one of the quietest and most powerful apps in Creative Cloud. Is it sexy? Not really. Does it actually create anything? Nope. So what the heck does it do?
You need to manage assets, there, I said it.
If you're a designer, creative, vlogger, podcaster, or down-and-dirty Powerpoint jockey, you are paid for your creativity—not for the time you spend in front of your computer. The better able you are to manage the assets that build the content you create, the faster you'll be able to create. Every minute you spend doing the non-creative stuff is a minute away from the creative work people should be paying you for. Bridge can save you time and help you be more productive.
Let's start with some good 'ole metadata.
Now let's make it yours!
Using it.
The metadata, once applied, makes it a snap to find things. Point to the most specific enclosing folder on your system, and search for the term. Better yet, use advanced search to include more than just keywords. Filename, date, and descriptions are all examples of ways to hone your search among your files to locate the exact file you need for a new project.
The options are for you to decide. You will adapt this to your own work, and it will evolve.
Bring it home and develop the habit.