This year will mark Feedback's 15th anniversary! Aptly themed, "15 Minutes of Fame," AIGA Philadelphia will connect graduating seniors and professionals in one-on-one portfolio reviews. AIGA Philadelphia will provide food, drinks, job resources, swag, and more!
Don't miss out on your 15 MINUTES among more than 50 of Philadelphia's top design professionals! Take advantage of the opportunity to network with the region's best as you present all your hard work in one-on-one reviews. And new to this year's itinerary, you'll have the chance to lay out your work during a one-hour professional's portfolio preview designed to give our reviewers the chance to peruse additional portfolios. During that time, we'll treat you to an informative and engaging panel discussion focused on helping you prepare yourself for life in the professional world.
JOIN AIGA
Philadelphia, celebrate with your peers and colleagues, and most of all enjoy a fun-filled evening designed to send you into the real world on the right foot!
FEES
Members $5, non-members $10 (includes food, drinks, raffle entry, and swag bag)
EVENT SCHEDULE
4pm to 5pm: Check-in and registration, portfolio layout
5pm to 6pm: Panel discussion, "Take Full Advantage of Your 15 Minutes"
6pm to 6:30pm: Intermission (students pick up portfolios, reviewers are seated)
6:30pm to 9pm: Reviews
EVENT REGISTRATION
Member registration/review sign-ups: Opens Wednesday, May 1st at 9am
Non-member registration/review sign-ups: Opens Sunday, May 5th at 9am
PRESENTING PARTNER



VENUE PARTNER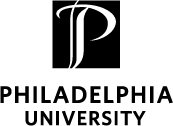 PRINT PARTNER