2023 Board of Directors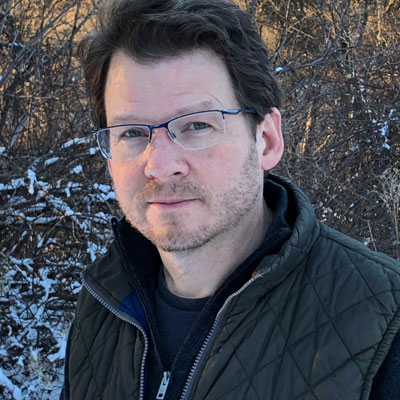 Matt Thayer
Co-president, Membership
matt@maine.aiga.org
Matt is a senior designer at Orange Square, a Rhode Island-based design and branding agency. Prior to that, he worked on the in-house design teams at WEX and CVS Health. A graduate of Rochester Institute of Technology, he enjoys working in a wide range of media, including print, web, email and illustration. Matt prides himself in his ability to translate complex marketing goals and messages into clear, well-designed, persuasive communications that impact audiences and improve results.
Matt moved to the Portland area from Massachusetts a few years ago and loves living in Maine. When he's not hard at work, you can often find him hammering down the road on his bike, hiking in the woods or playing fetch with his dog at the beach.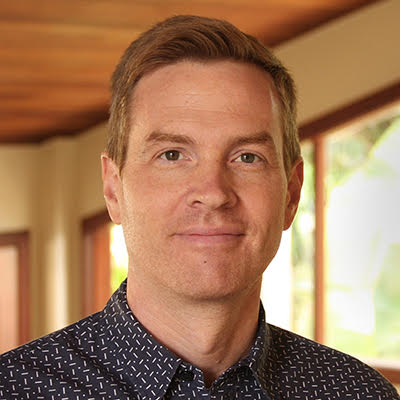 Stuart Rogers
Co-president, Partnerships/Sponsorships
stuart@maine.aiga.org
Stuart is a graphic designer, illustrator and co-founder of RED Partners, a studio specializing in campaigns for arts, culture and entertainment. Stuart has an MFA from the School of Visual Arts and a BFA from Boston University. He also taught at the Fashion Institute of Technology and the School of Visual Arts.
Stuart arrived in Maine in 2020 after living abroad for several years in Switzerland, Malaysia and Brazil. Traveling around the world, he gained a broad view of visual culture that serves as ongoing reference for his work. When not at work, he's likely to be cooking elaborate meals with his family or surfing at Higgins beach.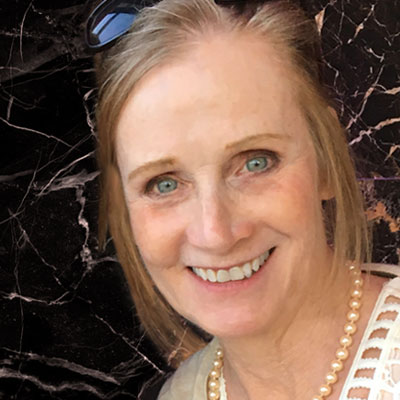 Rachel Guthrie
Treasurer, Events
rachel@maine.aiga.org
Rachel Guthrie is currently a Professor in Communications & New Media at Southern Maine Community College. She was born and raised in Texas where she spent the 50s and 60s learning more about ranching than shoveling snow. So when she moved to Maine, the four seasons inspired her creativity. Rachel earned her BFA in Fine Arts from the University of Southern Maine, followed by a one-year exchange in London at Whitelands College. From there, her graduate studies began in France, where she earned a certificate of Higher Education in European studies, then pursued a career in graphic design.
Rachel had a successful career in the field, working for such companies as LL Bean, Cuddledown, Tom's of Maine, UNUM and the Ohio Art Company. These experiences, along with the inspiration from a few amazing educators inspired a career change, and she earned her M.Ed. at Goddard College in 2003. Rachel taught first in elementary education, then at the middle level, and finally, after a two-year stint at the high school level, she was recruited by her mentor from Southern Maine Community College.
Rachel is a painter and also a registered yoga teacher.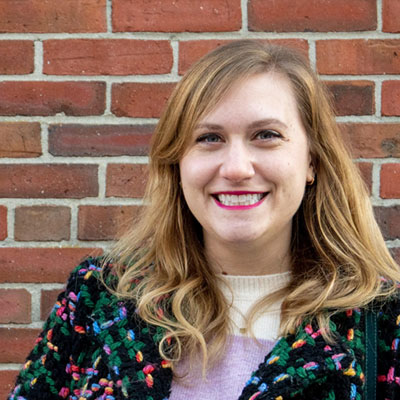 Katherine Palmatier
Secretary, Events
katherine@maine.aiga.org
Katie works for a global animal health company where she develops graphic and written communications such as newsletters, study marketing materials, and intranet articles. She is also responsible for leadership support, technology implementation, and event planning.
Outside of work, she enjoys creating digital and hand-drawn illustrations. Katie is passionate about volunteerism and also serves as an editor at an environmental non-profit and assists the board of a veterinary research organization.
A native of Massachusetts, Katie obtained a business degree from Suffolk University in Boston. She spent time living in Sweden and Texas before making Portland her home seven years ago. Her hobbies include writing, reading, exploring (ideally on a bike), and spending as much time with her two cats as possible.
Zenab Bastawala
Events
zenab@maine.aiga.org
Zenab Bastawala walks around with pockets filled with type. As an Assistant Professor at Maine College of Art & Design, she takes a multi-script, multilingual approach while teaching typography and design. She holds an MA in Typeface Design from the University of Reading, in the United Kingdom and a Bachelor's in Visual Communication Design from Swinburne University, Australia.
Zenab is a typographer and type designer and an enthusiastic letterpress printer. She often conducts typesetting studios and workshops focusing on typography theory, book typography, printed text and printing techniques ranging from hot metal to cold type.
As a sign collector, she curates Sign Walks, an online platform that critically examines urban signage through the particular contexts, history, and implications within the temporal shifts of cityscapes.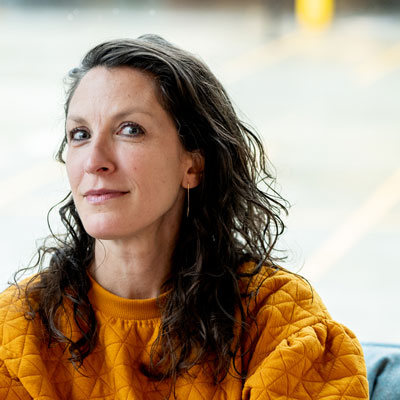 Heather Wiggins Berger
Membership
heather@maine.aiga.org
Heather moved to Maine from Seattle in 2020 and leads global campus marketing strategy for Northeastern University. Her prior work experience includes marketing leadership roles at Amazon.com, The Trust for Public Land, Best Buy, and Deloitte. She has an MBA from the University of Michigan, MA in Integrated Marketing Communications from Emerson College, and BA from Smith College. Heather also serves as Board Member for Royal River Conservation Trust.
An avid trail runner and beachcomber, Heather lives in Yarmouth with her husband and two children.
Aressa Goodrich
Communications
aressa@maine.aiga.org
Aressa Goodrich learned the language of graphic design at Maine College of Art & Design. There, she learned about typography, photography, illustration, collage, and painting. Aressa likes to find ways in which her design skills can facilitate communication.
Aressa has interned with both Decor Maine and The Book Fairy Pantry Project. Decor Maine is a magazine made in Maine that promotes local artists and craftsmen. The Book Fairy Pantry Project is a non-profit organization that collects donations of used children's books and gives them to families in need. Aressa designed their board book, Please Read To Me, in the Dyslexie font to give out to families for free and to promote literacy. Aressa has also interned with The Quarto Group, a publishing house focused on illustrated books. Most recently, she worked at Woods Creative as an Associate Designer.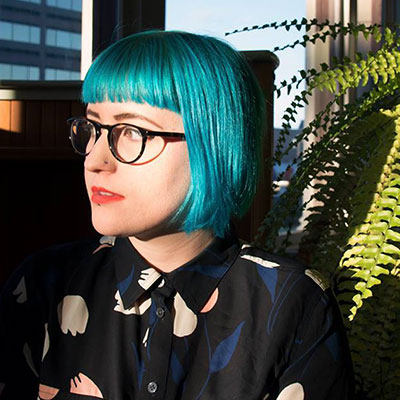 Nicole Holmes
Communications
nicole@maine.aiga.org
Nicole Holmes is a multi-disciplinary graphic designer based in Portland, Maine. She graduated with a BFA degree in Graphic Design from Maine College of Art in 2014. A combination of dynamic color and a playful spirit, her impactful, vibrant design style is seen across a diverse range of skillsets, including branding, graphic design, website design, and content marketing. With this flexibility, her career includes collaboration with a broad variety of clients in multiple industries.
Nicole is an avid learner with a love of experimentation, collecting design magazines, and dying her hair every color imaginable.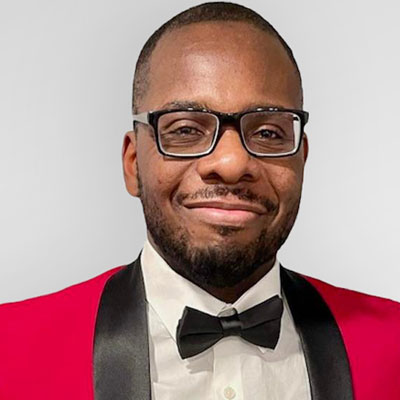 Chris Laryea
Partnerships/Sponsorships
chris@maine.aiga.org
Chris Laryea is a designer at VIA, an advertising agency in Portland, Maine. He was born and raised in Queens, NYC, but moved to Maine in 2014 after meeting his wife on a dating app. Prior to working at VIA, he worked as a graphic designer for Madame Paulette – a high-end dry cleaner in NYC – where he worked on all their branding, print and digital. Chris receiving his Associates Degree in Digital Media from the Katharine Gibbs School in Manhattan, NYC.
He draws on inspiration from his love of comics, music and Black culture. He now resides in Sanford with his wife and three children.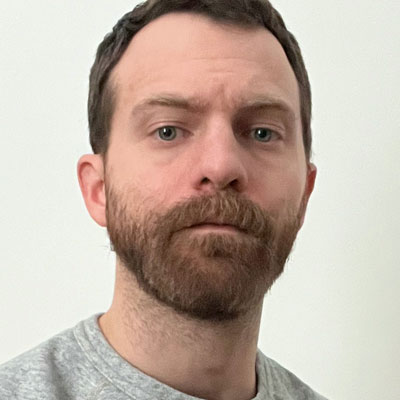 James Sobol
Communications
james@maine.aiga.org
After 10+ years of living and working as a designer in Brooklyn, NY, James Sobol relocated to Freeport, Maine with his wife and daughter. James is currently working as a creative director at Anchour in Lewiston. Through typography, iconography, and research, his work blends both classic and modern visuals in constructing strong, timeless brands.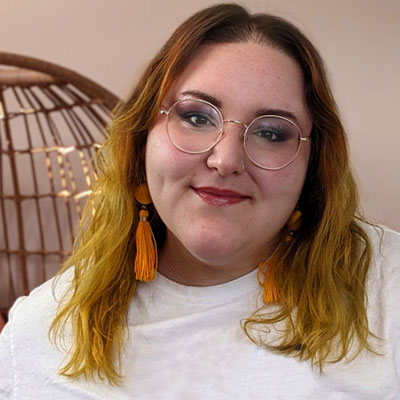 Sabrina Volante
Communications
sabrina@maine.aiga.org
Sabrina Volante is a graphic designer, illustrator, and artist with an affinity for gardening, wandering, and good food. In 2014 she graduated from Maine College of Art & Design with a BFA in Graphic Design and a minor focus in video/film. Her designs reflect a passion and reverence for typography and color, which can be seen across a variety of mediums. Her agency and in-house experience have given her the tools to work on a wide range of projects such as web, packaging, print, and branding design.
Originally from inland Massachusetts, Sabrina spends as much time as she can along Maine's rocky coast, taking inspiration from the diverse natural landscape. When not working, she can be found tending to her plants and her pets at home in Southern Maine.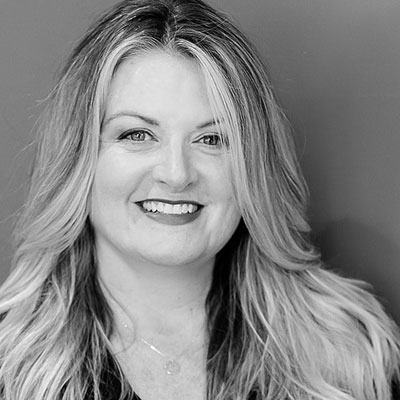 Elissa Von Letkemann
Partnerships/Sponsorships
elissa@maine.aiga.org
Elissa is a designer, educator, and artist. Having held inhouse design positions at Stonewall Kitchen and The Peabody Essex Museum, she is also the founder of Elissa Von Letkemann Art & Design, an award-winning boutique firm founded in 2000. Currently, Elissa is Design Director, Brand + Marketing at Winter Holben Architecture and Design in Kittery, Maine.
Elissa has an MFA in Graphic Design from Boston University, a BA in Studio Art from the University of New Hampshire, and a Certificate in Public Relations from New York University. She has taught design at McIntosh College, The New England School of Art & Design at Suffolk University, Lesley University College of Art & Design, and The University of New Hampshire. She enjoys regularly exhibiting her own artwork which consists of digital art, shibori textiles, collage, and painting.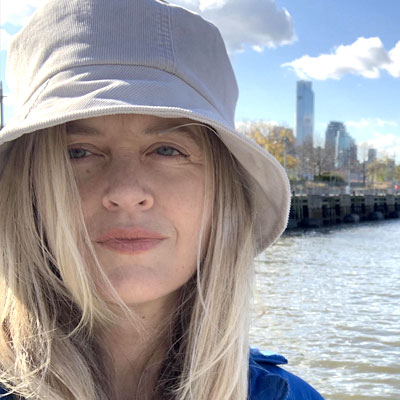 Thressa Willett
Membership
thressa@maine.aiga.org
Thressa Willett is an adjunct professor in the Communications and New Media department at Southern Maine Community College. In addition to teaching, she tutors second language learners at SMCC's Lisa Gorman Language Center. Before transitioning into teaching, Thressa worked as a freelance graphic designer and as the in-house digital designer for several small businesses in Southern Maine.
Thressa holds an MFA in Studio Arts from Maine College of Art and an MSEd in TESOL (Teaching English to Speakers of Other Languages). Prior to that, she earned a BFA in Digital Media and a BA in English. For over 25 years, Thressa has trained in dance and the performing arts, and participated as a company member in several local dance companies.