March 18, 2015 / By aigamaine
The practice of design isn't something you learn in a book, or in four years of school, or in a talk from a visiting designer.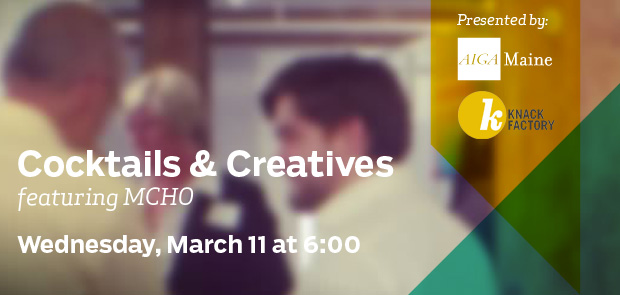 March 11, 2015 / By aigamaine
Featuring Maine Community Health Options Are you a freelancer responsible for providing your own health insurance? Employed, but uninsured? Or just love mixing with creatives?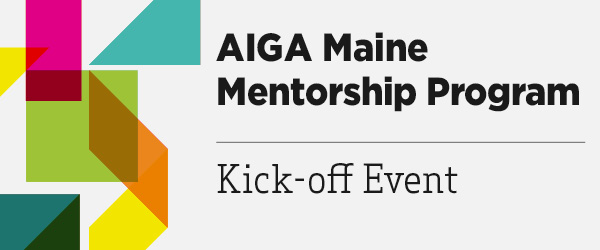 February 13, 2015 / By aigamaine
Thank you all for attending our Mentorship Pilot Program gathering at Think Tank.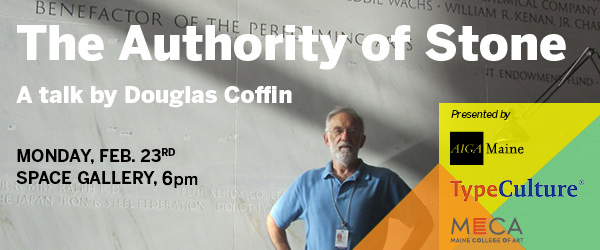 January 29, 2015 / By aigamaine
AIGA Maine, the Graphic Design department at MECA and TypeCulure are pleased to have Douglas Coffin kickoff our 2015 Speaker Series.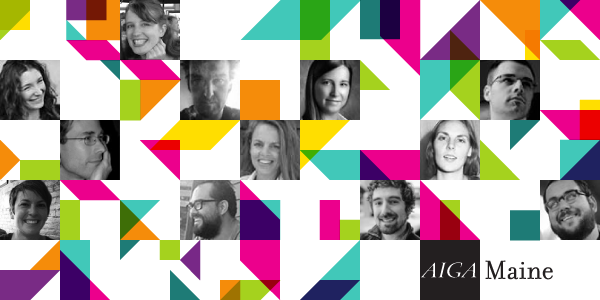 December 16, 2014 / By aigamaine
See who's on board this year! As a valued AIGA Maine member, we'd like to share with you the line up for your 2015 Board of Directors. We invite you to vote on the board structure below and fill out a quick survey to let us know how we're doing.